ONCE Lounge
Price: $10.00
Date: Fri, Apr 01, 2016
Time: 8:00 pm - 12:00 am
Venue: ONCE Lounge
Location: 156 Highland Ave, Somerville, Massachusetts 02143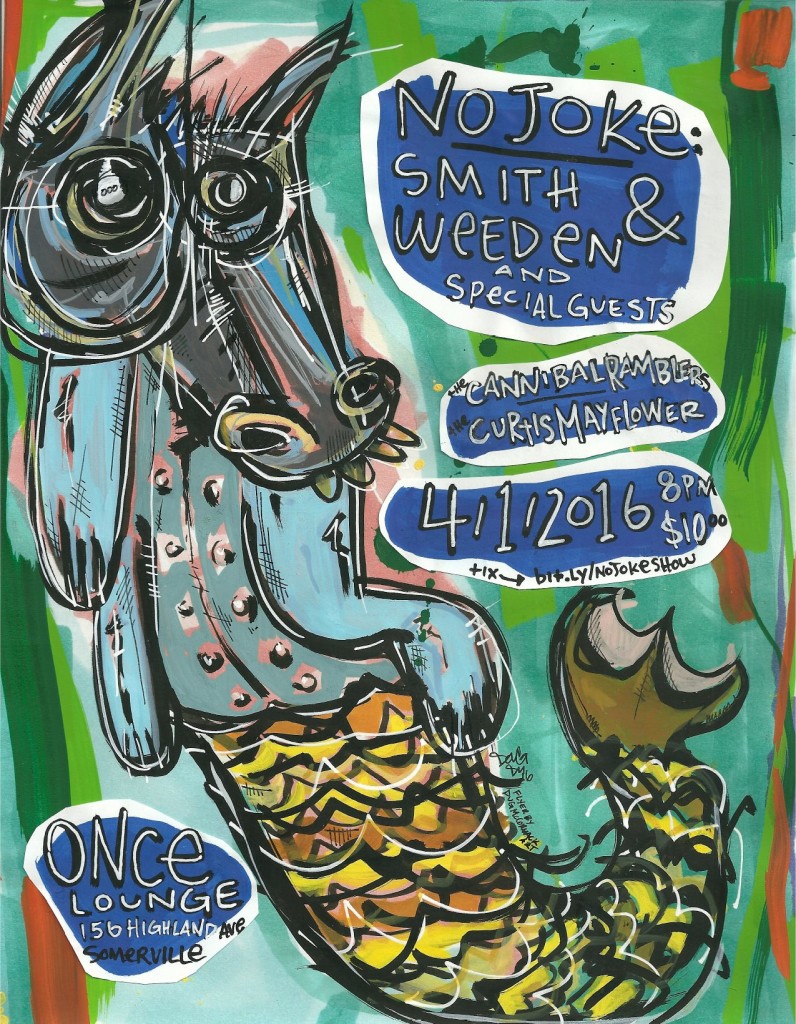 Is there a better way to spend a Friday night than listening to great music while hanging out with great friends. Yes, yes there is. Doing that while supporting a fantastic local restaurant and killer local bands.
Come hang with Providence based power pals Smith&Weeden, blues machines Cannibal Ramblers, and the incredible Curtis Mayflower at Once Lounge / Cuisine En Locale in Somerville on April Fools' Night! No joke, this is one you don't want to miss, folks.
******* TICKETS *******
Tickets are up for sale on Brown Paper Tickets!
Go and get 'em. This is going to be an awesome event that's only going to get awesomer.
http://www.brownpapertickets.com/event/2517800
Tickets are will call only.